On January 1st of this year I vowed to have a Happy No Year: a chance to reassess how I ought best to spend my time. It was hard. The better part of my academic life has been saying yes to as many things as possible to get a job, a better one and then tenure.
Now tenure may no longer matter (but that's another post or ten).
I learned a lot in saying no. I'm still learning. I said yes to things I truly wanted to do. Of course I didn't know that a few days later the death of David Bowie would set off a year long farewell to so many icons that signal a kind of sea change that we've all been feeling.
All the post-apocalyptic narratives that have been pouring out of creators in recent years? Our subconscious knew what we refused to see — what my friend Byron has been repeating Cassandra-like to us all: Tower Times.
While we're all reeling from the shock of blow after blow upon very bruised flesh, life goes on. You need to mourn, you need to recover,  but you also have to decide what's next. For me that's plotting ways to embody radical hope in my work and in my teaching.
I am trying to remember to be generous, too: although I am fiercely protective of my time (a most precious commodity) it's important to spend it wholeheartedly where it will do the most good. The system that surrounds us tries to make us believe we're in a zero sum game: that's why people trash the things you like in order to praise the things they like, as if both cannot be true.
You've been lied to: it's not a zero sum game.
While the old guard are doubling down on fossil fuels renewable energy is at last growing quickly. While industrialists poison our food chain, local food has become a movement. And against the Puritan desire to make people work however useless the labour, the concept of basic income has gained ground.
Don't get me wrong: there's still a need to fight against every venal retrograde plutocrat and would-be oligarch in the festering rot of neoliberalism. I will also embody 'Was mich nicht umbringt, macht mich stärker.'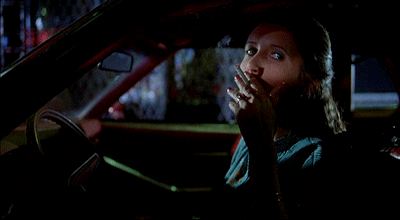 And it wasn't all NO: I got the draft of Hire Idiots down, which I'll be sharing with folks in January. Respectable Horror should be out shortly, as well as a few other things, including a crime novella. I was in an Anthony-award nominated anthology and in an Anthony-award winning anthology. I have a fantastic story that was only available to supporters of the Cultural Gutter (which may become a script because it was just so fun). And here are other things what I did:
HOW TO BE DULL by Basil Morley
All my columns as History Witch
"Elf Prefix." (as Graham Wynd) Short story. You Left Your Biscuit. Fox Spirit: Dec 2016.
"The Oven." Short story as Graham Wynd. Spelk Magazine, 27 Jul 2016.
"Songs of Defiance (for William Blake)." Poem (reprint). Do Something: Hope Not Hate. Factor Fiction, Jul 2016: 26-27.
"The Cabal." Short story as Graham Wynd. Pulp Metal Magazine, 21 Jun 2016.
"Deliberately Lost SF Classics." Humour. Short Humour Site: 14 May 2016.
"Nenn' mich nicht Liebling." Short story as Graham Wynd. Pulpcore: Horror und Crime Anthologie, May 2016.
"Hope." Poem. Short Humour Site: 26 Apr 2016.
"Fur Baby." Short story. Spelk Magazine, 15 Apr 2016.
"It's a Curse." Short story. Drunk on the Moon: A Roman Dalton Anthology. Ed. Paul D Brazill. Blackwitch Press: March 2016 (new edition). Also "Broken Bicycles" as Graham Wynd.
"Inevitable." (as Graham Wynd) Short story. Paladins: Stories for Henri. March 2016.
"The State of the Church of Bowie in 2525." Pulp Metal Magazine: 13 Jan 2016.
"Subtle Hues: Character and Race in Dorothy B. Hughes' The Expendable Man." TEXT Journal of Writing and Writing Courses, v20 n2, Oct 2016.
"The Sound of Magic." Sounding Out: The Sound Studies Blog, 54 (May 2016).
'Chaucer and the Art of the Grift' and 'Are you tweeting this?': Best Practices and Possible Guidelines for Social Media in the Academy – A Round Table Discussion. International Medieval Congress, University of Leeds, 4-7 July 2016.
'The Sound of Magic.' Digital Britain: New Approaches to the Early Middle Ages, Harvard University, 25-6 March 2016.
So, the list feels a little thin to me only because I'm still getting used to dividing my time. Oh, the luxury of those two years of idleness. I must get more time off [plots].
Happy New Year, folks. May you feel recharged.
Save