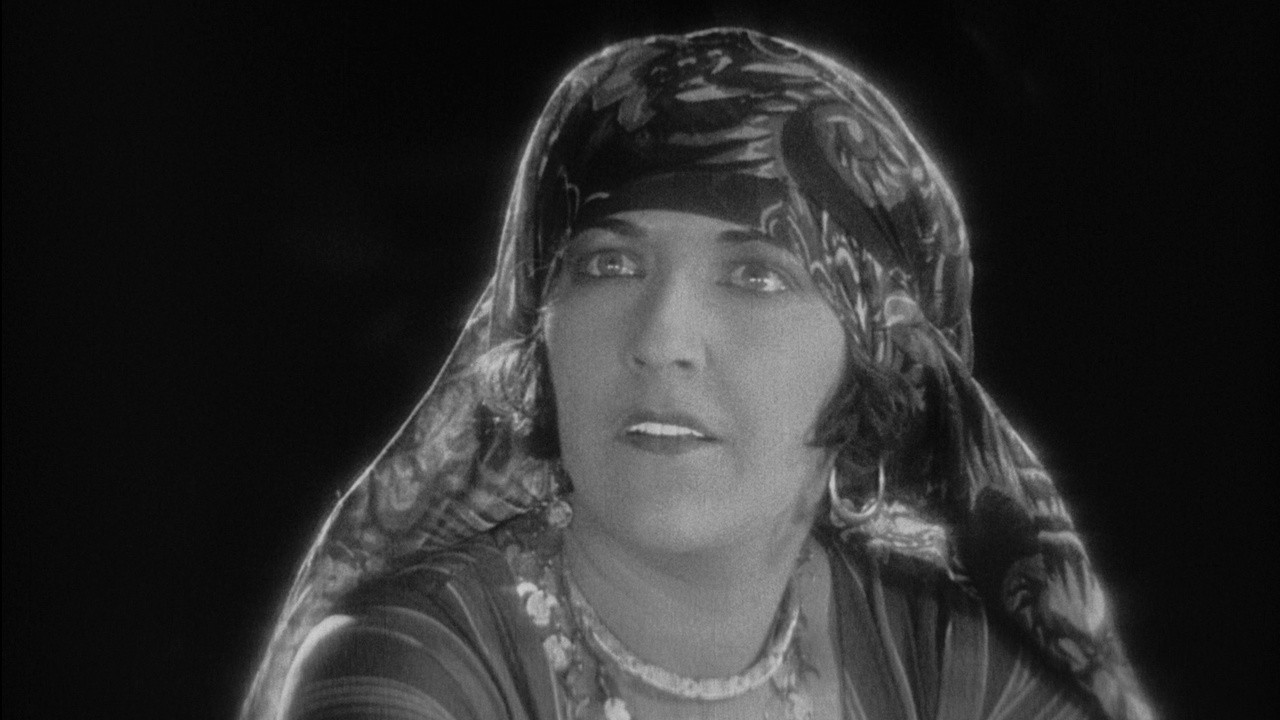 THE MYSTIC (1925) Tod Browning's silent film can be watched on the 'tube. Sometimes it shows up on MUBI, too. Of course it involves the 'spook racket' and grifting, two things I am fascinated by always. The film opens in the familiar ambience of the traveling carnival, where Aileen Pringle plays the titular role of Zara, Seventh Daughter of the 'Gypsy' King [yes, 'gypsies' used throughout without any meaning other than 'people working spooky grifts as entertainment']. Immediately the audience sees how the act works, but of course the rubes they fleece in Hungary don't cotton onto the truth.
One who does see behind the ruse is American grifter Michael Nash (Conway Tearle). He thinks Zara, her father (Mitchell Lewis) and lover Anton (Robert Ober), are thinking too small. He brings them over to NYC with all the attendant publicity and creates a splash in the tony society circles.
In no time, they have adapted to the big time with far more elaborate clothes for Zara, who swans about the nicer eateries making waves and gossip, and far more elaborate spooktacular schemes with a golden goose about to land: a rich young socialite who's guardian is speculating with her funds. While Nash falls for Zara, the deb Doris Merrick (Gladys Huelette) falls for Nash — which would seem to be ideal for the ambitious grifter.
There's just something safer about the small grift though: after all, what can top the toppermost caper? Because this is Browning — and pre-code — the guilty don't necessarily get punished and yet there's a kind of carny morality that suits the story.
I wish it were on MUBI right now because the screen print I could get from the ectoplasm scene is just too blurry. Then again, it has a certain surreal charm, too.