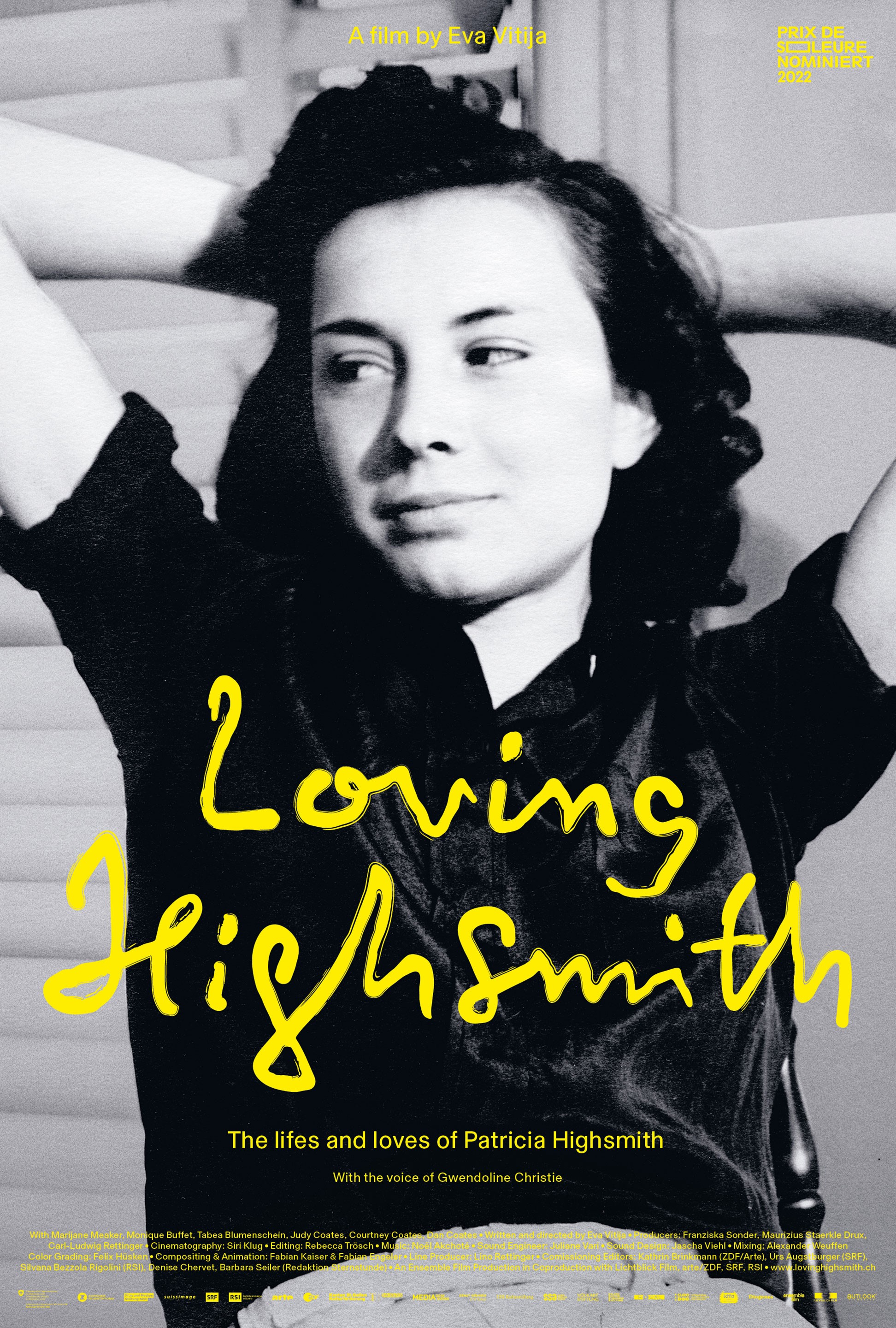 I meant to go to Film Forum on Saturday to see a screening of this with a Q&A after with the director Eva Vitija and Megan Abbott, but alas something I ate on Friday made it inadvisable, so checking the Zeitgeist website I found it was playing down in Newburgh. I had never been to the Downing Film Center, so I figured I would give it a try. Such a nice Sunday on a long weekend, so my hope was normal people would be outside doing those things they do.
One other person had the same idea, so it was almost like a private screening. The space is unique, right on the river front by the ferry and the marina. Lots of restaurants and nightspots. Lots of new gated communities nearby, too. How the landscape changes. Great friendly, staff; quirky details — comfortable chairs as long as you don't want to sit upright. Definitely will be returning: looks like they get a good variety of films.
I have been eagerly awaiting this film since I heard about it from Chloë when it debuted in Switzerland, the home country of the filmmaker and of course Highsmith's last residence. It's very much a film — as the title infers — about just how seductive Highsmith could be. The director talks about how reading the diaries and journals — where often Highsmith is showing truths she would never speak aloud — and being smitten. There are an abundance of photos of Pat at her youngest and most alluring. Great footage of her cousins in Texas, of the New York she was displaced to, and of the most difficult relationship of her life — that with her mother.
There are great interviews especially with Tabea Blumenschein, who speaks about her years as a drag king and performance artist in Berlin where she met Highsmith, and Marijane Meaker, who is always a hoot, talking about lively scene in the Village and moving to the country with Highsmith.* There's some pursuit of her great secret English lover and how the fortunes of her first major successes continued to resonate in her love life. Monique Buffet makes clear how the younger woman in the bars would regard the author of The Price of Salt AKA Carol with awe since she got away with that rarity for lesbian novels in mid-century America: a happy ending.
Your knowledge of her career is assumed; there's no in-depth analysis of how this woman who fell deeply for several Jewish women could also be vocally anti-Semitic (and that's not to mention her racism). There's a brief mention of her increasingly misanthropic views as she hid away in Switzerland, but this film really just focuses on her romantic entanglements, leaving us with a picture of her as slippery as that of Ripley, though probably less inclined to employ outright murder.
Though she was good with power tools, so who knows? Kidding — or am I?
Gwendolyn Christie was a great pick to read the diary entries.
*Meaker's novels about Highsmith are fascinating and insightful. Highsmith's novel about Meaker is Cry of the Owl.